EDMC Online
Profile: EDMC Online
Loading video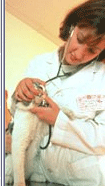 CELEBRATING MORE THAN 40 YEARS OF DELIVERING QUALITY HIGHER EDUCATION TO THE COMMUNITIES WE SERVE
Education Management Corporation is among the largest providers of private post-secondary education in North America, based on student enrollment and revenue, with 83 locations in 26 states and two Canadian provinces. Headquartered in Pittsburgh, Pennsylvania, Education Management employs approximately 13,000 full-time, part-time and adjunct faculty and staff and Fall 2007 enrollment of 96,000 students.

As a Company comprising expert educators and highly motivated business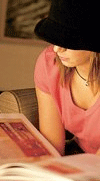 people, Education Management Corporation offers a diverse range of employment opportunities for qualified individuals.
Staff at the Company's headquarters in Pittsburgh, Pennsylvania are employed in corporate-level capacities of finance and accounting, audit, student financial aid, human resources, legal, advertising and marketing, education, general management, admissions, real estate, procurement, and information systems.
EDMC schools are located in many major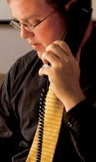 cities in the United States and employ individuals in positions that directly facilitate the education of our students and the services that support those students.
Submit your resume today!
Open Jobs
There are no jobs currently listed.